TRAIN IN IT. LIVE IN IT.
Beautiful Women's Active Wear.
Made sustainably in Cape Town.
LOCAL QUALITY. Since 2015.
Perfect High Waistband
The double-lined high waistband has a hidden inside waistband tie. No-sliding-down here. You can fasten it as you wish for a customised fit. We perfected the waistband width, it is not too high, not too low. It is flattering and perfect for all body types.
SHOP NOW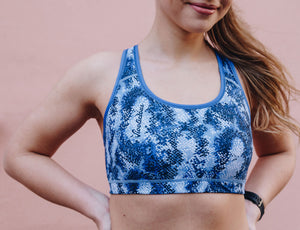 Zero Chafe Sports Bra
"I experienced absolute zero chafing in my Vivolicious sportsbra during the Comrades marathon." ~ Simone Erasmus, June 2023
SHOP NOW
Tech Shorts
Made to Move.
I sweat a LOT when I run. But I never chafe in Vivolicious shorts.  The hidden inside waistband tie is a winner! As well as the double lined gusset. Love my shorts! ~ Thea Alberts
I have been a runner for over 15 years and Vivolicious are undoubtedly the best shorts I have ever run in, especially now with the corded waist belt. I am a huge fan of your Shorts! They knock the socks off other brands in terms of design, comfort and fit. ~ Marion Crookes
SHOP NOW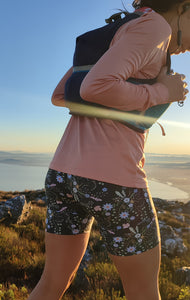 Happy Clients
We received so many compliments at the Oxpecker Trail Run. Thank you for fabulous pants! ~ Samantha Dry
MORE FEEDBACK
Love this material and the way it feels on you when you run, so so comfy, never felt anything like it. ~ Sunet Bruyn
I've been wearing your tights, capris, shorts and sports bras for years for running. I don't wear any other brand I love yours so much. ~ Jessica Callaghan-Fox
Your sports bras are without a doubt the BEST and the only ones that I can wear on a longer run without chafing!! ~ Hela Strez
Your bras are literally the best thing! I'm so glad I took the plunge and bought them after all my struggles with chafing in other bras. After properly testing them, I bought a 2nd one. Now I want a 3rd one. Perfect for triathlon too as they dry!! ~ Amy Hoppy
I love your running shorts. They are comfy, they don't slide up the thigh and they always look great! Thank you for a superior product. ~ Pam Johannsen
Best tights and sports bra's I have ever bought! ~ Mel Chiert.
I spend my days in training gear. Vivolicious pants fits sooo well. It passes the "bend test" and doesn't ride down. ~ Dorette, Pilates instructor and runner.
I absolutely LOVE running in Vivolicious shorts. Perfect length, no riding up, fit is great on my legs, material is so soft and not see-through, beautiful fynbos print, and love that you donate for fynbos conservation. ~ Tanay Fenter